Hair Certification Courses
Your search for the best Hair Training Academy where you can
enroll for hair styling and hairdressing training courses ends at your nearest INTERNATIONAL BEAUTY AND WELLNESS Institute. From offering short-term basic hair styling and hairdressing courses for beginners to advance hair designing, chemical treatment, and Indian head massage, INTERNATIONAL BEAUTY AND WELLNESS has proven its excellence in turning students into professional hair experts.
Who should take benefit from hairdressing training courses?
After you have done your 10th or 12th, you probably want to explore your interest in hair styling. Hair courses can be the best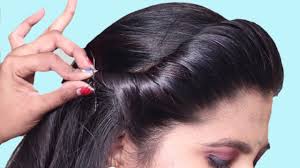 option to get started for a bright career. There are thousands of people who join hairdressing training courses to step into the world of beauty and fashion.
The hair training covers topics like hair coloring, hair styling, hair cutting, hair designing, hair treatments, and a plethora of hairdos. Apart from the technical side of playing with the scissors, clippers, and various hairstyles, these hair certification courses at INTERNATIONAL BEAUTY AND WELLNESS Institute also focus on making students know the value of customer service, hygienic setup, safe methodology and precautions and safety parameters.
What are the career opportunities for certified hairstylists and hairdressers?
With a certificate in hairdressing training courses, you can start your own salon business or get lucrative job offers in reputed
hair salons, or beauty parlors. As you enhance your hair designing skills, you can go on to become a celebrity hairstylist or hairdresser. There are plentiful attractive career prospects for a certified hair expert in modern times.