Laser technician courses and laser therapy training is in high-demand, as the idea of beauty is inclining more towards advanced treatments and therapeutic solutions, than topical regimes. With more focus on skincare and aesthetics, this is the right time to explore a career in laser treatment courses. INTERNATIONAL BEAUTY AND WELLNESS COUNCIL Institute is a renowned academy of advanced skin and laser training in India, where you can enroll in short-term laser technician courses like Certificate in Laser & Light Hair Removal, Therapy, and Skin Rejuvenation treatments.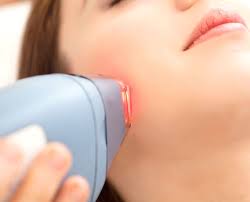 As innovations in laser technology continue to grow, there is more demand for sophisticated skin treatments than ever. From simple hair removal to addressing skin concerns with more precision, laser and light technology provide safer, healthier, and long-term benefits, by treating your skin from within. If you are an aspiring skincare specialist or want to establish yourself in dermal treatments as a laser technician or therapist, then a professional training program in laser and light therapies is exactly what you need.
You can opt for holistic training across different laser-based treatments, or go for specialized learning like laser hair removal, tattoo removal, skin treatments, acne, and scar removal, etc. There are many certificate courses available that offer an advanced qualification in laser-based treatments. With the current growth in the beauty industry, such advanced training will open up numerous opportunities.
Laser and light technologies blend both the aesthetic and medical aspects of skincare, which makes it more profound and impactful for clients. As a trained laser therapist, you will have more opportunities for career growth by serving a wide range of skincare needs for clients. You will have exposure to high standards of skin rejuvenation and laser hair removal treatments.
The programs will also cover basic health and safety measures to be observed while using laser-based appliances and treatments in salons and clinics. You will learn to analyze skin and hair types, identify concerns, treatment contradictions, risks, and benefits of each treatment. Thus, you will be able to devise a holistic solution for your clients, based on their expectations.